Onepoint
March 2021 - Now
📍 Paris, France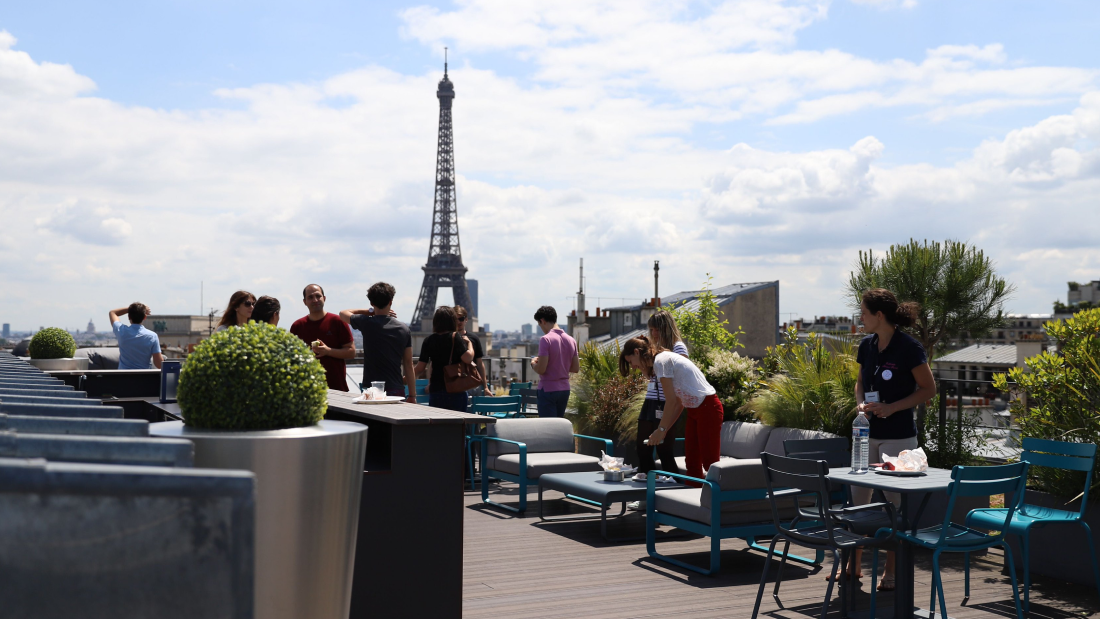 First day onboarding at onepoint office, Paris
Why onepoint?
Onepoint is a French company specialized in the digital transformation of companies and public actors. Its many areas of expertise have enabled me to work on a variety of projects with a wide range of experts.
What made me to join them?
• The communities: The company operates in communities, which encourages transversality and the development of synergies. The communities are open spaces where you can join freely, based on a model inspired by social networks.
• A flat hierarchy: onepoint has only three levels of responsibility: Associate, Leader and Partner. In my opinion, this allows for a more fluid and agile operation.
• The feedback culture: You don't only receive feedbacks from your manager, but also from each person you work with. Everyone is free to ask for or give feedbacks on each other work at any time. I think that it allows you to move forward more confidently in what you do.
The team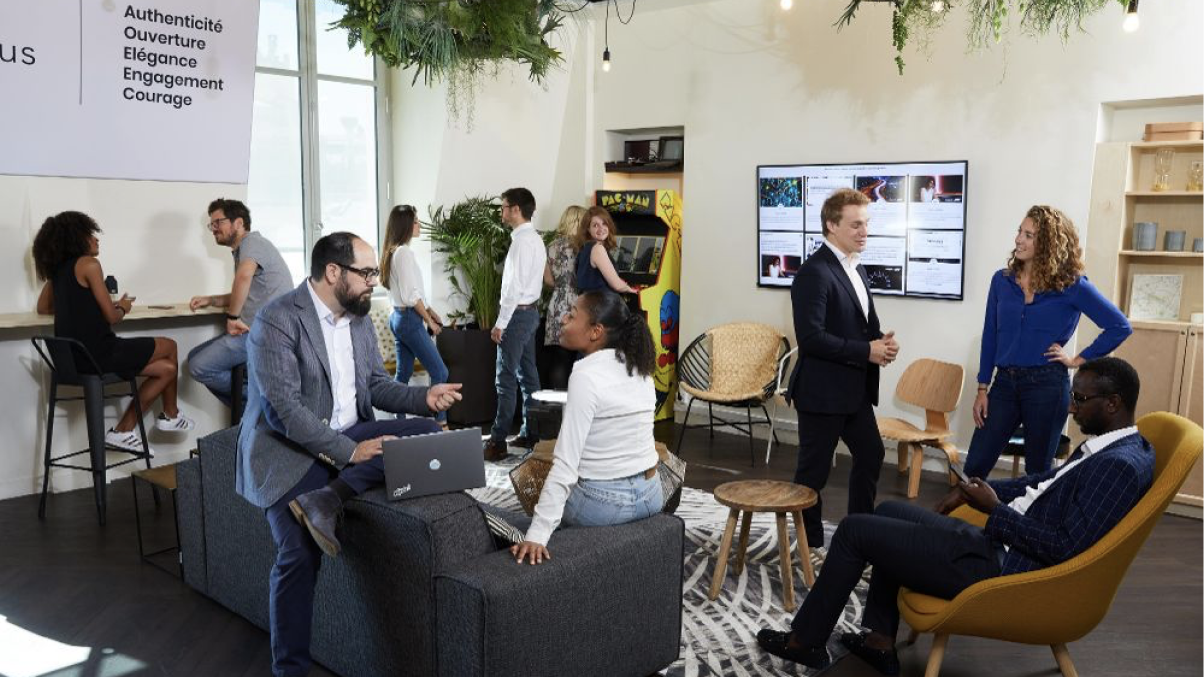 Techstudio team at onepoint office, Paris - © onepoint
I worked in the "Techstudio" community, in charge of digital product design, research and service design. It is composed of 500 people including 90 designers as well as developers, project managers, ux researchers and product owners.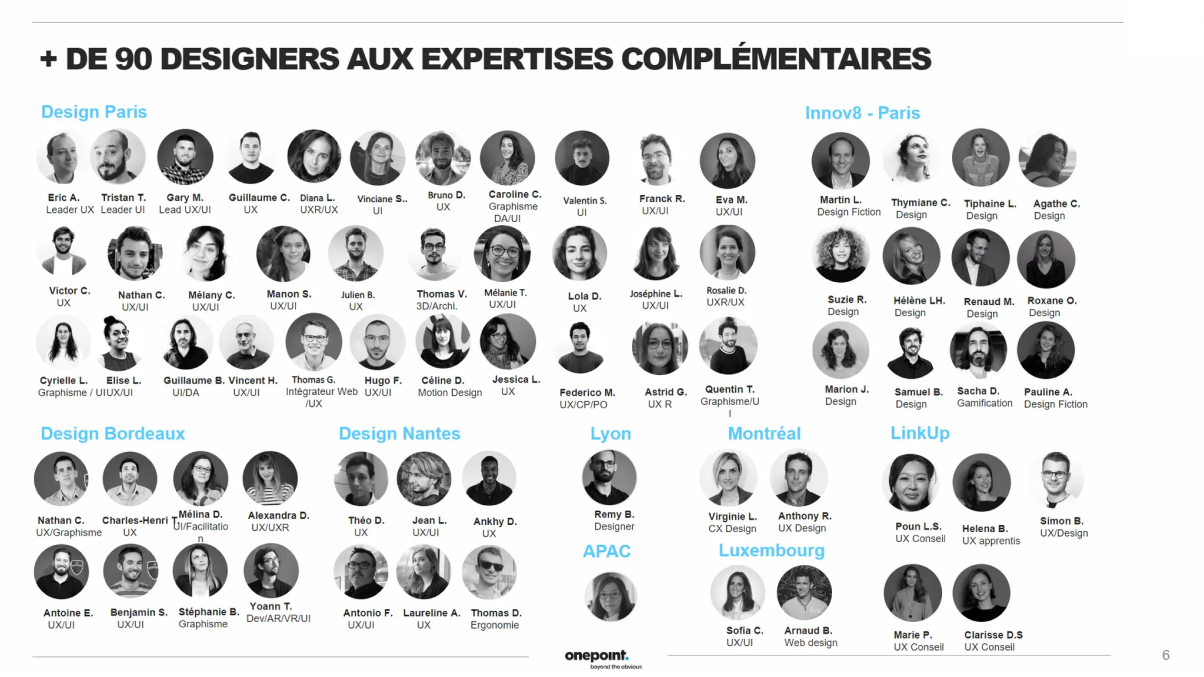 I had the opportunity to work on 3 projects with 2 project managers, 6 product designers, 3 UX researchers, 2 product owners.
My role
In all the projects I was a product designer with a consulting approach. I participated in meetings with the client, in the creation of co-design workshops with users and in the production of the final interfaces.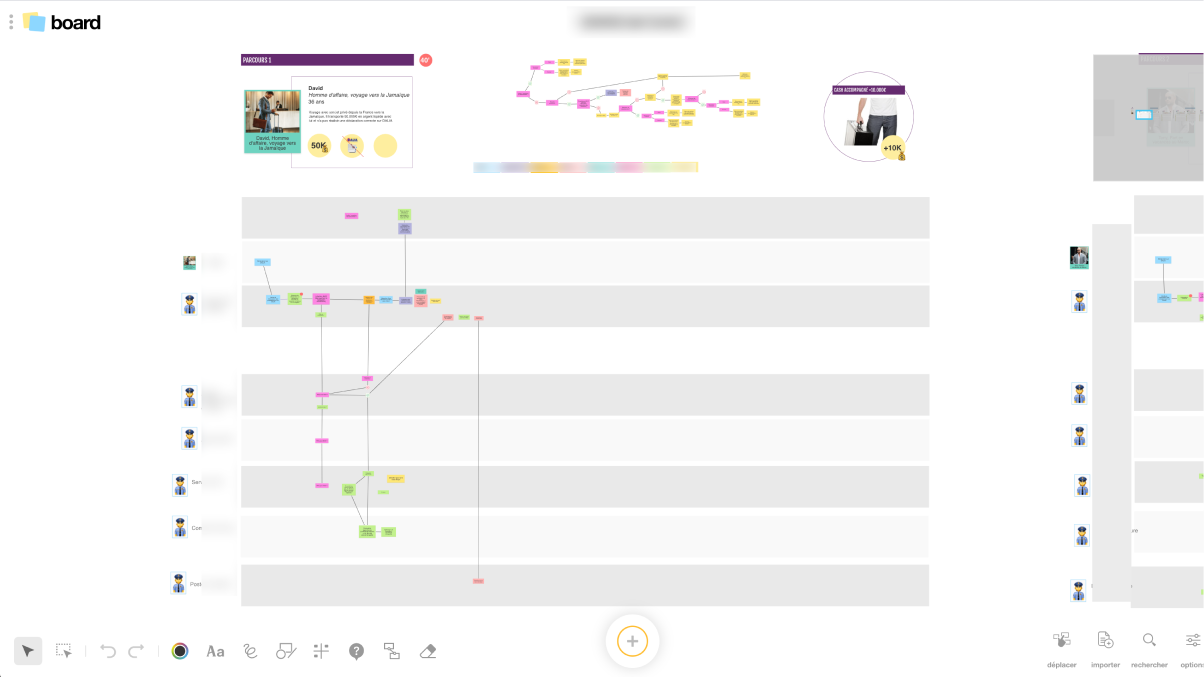 Co-design of experience maps in a workshop with users - on klaxoon
I had the opportunity to co-design and co-facilitate a user research workshop with a UX researcher. This workshop was done remotely, with 25 users, it was necessary to be organised and have a good icebreaker!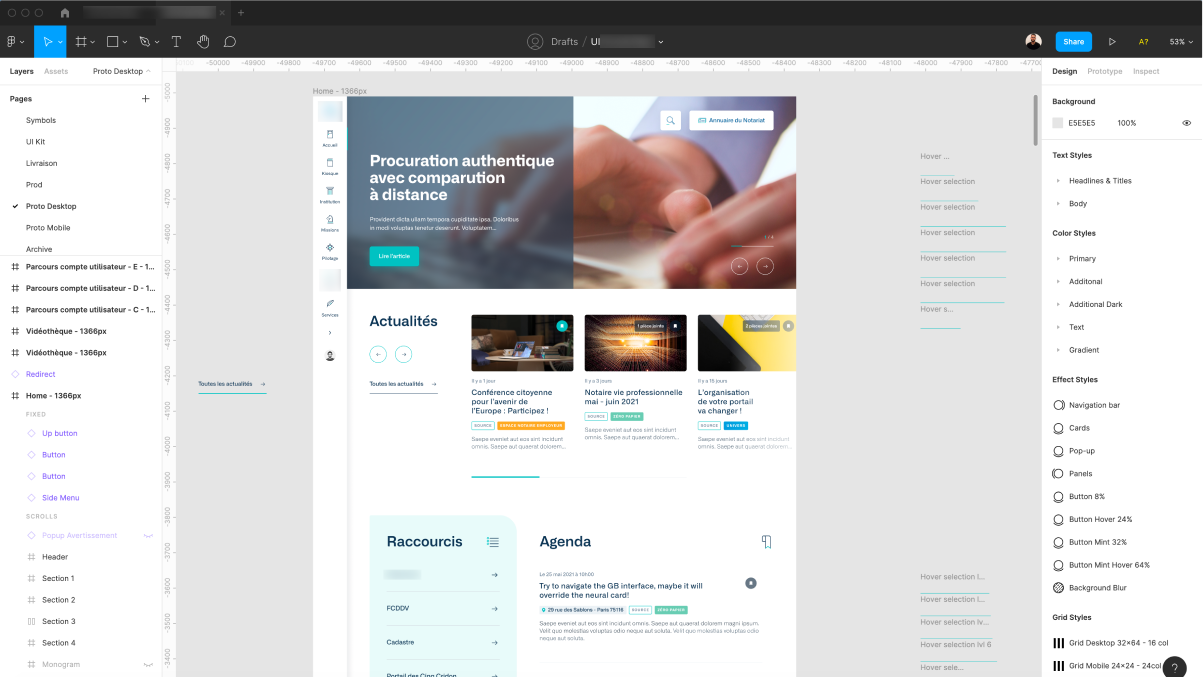 Preview of the tool's home page - on Figma
I also worked on a project to redesign a business tool for French notaries. A tool used daily by 73,000 people, with an average age of 44 and a strong attachment to the existing version of the tool. Accompanied by another product designer and a UX designer, our role was to design a UI Kit, the interfaces and an animated prototype for Mobile and Desktop.
Briefly
Working at onepoint on a variety of projects has shown me many things:
• Don't hesitate to reach out to others: Being open to others has allowed me to work on new projects with new teams. It's also important to ask for feedback on your work to move forward in the right direction.
• Getting organised and reporting: Working on several projects simultaneously requires organisation if you don't want to be overwhelmed. Note-taking and listening are essential.
• Informing your research and choices: Rather than working on a hunch, you need to be able to justify your choices through benchmarking or user testing. When working on complex projects, it is important to explain each of your choices.
My only frustration is that projects are dependent on external companies, so some decisions are not about design but about business. If the client wants to stop the project midway or doesn't have enough budget to do user testing, parts of the design process have to be skipped.